Jumble by Kahoot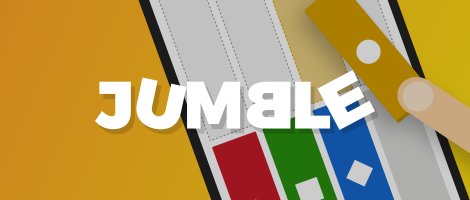 Kahoot has been around for a while and is an engaging tool for formative assessments in the classroom. Kahoot recently added a new feature called Jumble. Rather than selecting the correct answer, participants must sequence answers in a correct order! This requires higher level thinking skills for students to sequence events, numbers, words, and more.
When playing a Kahoot Jumble, participants are given a question with four choices. Here are some sample questions I created:
(Play Equation Builder to see more math examples. Many of these examples require a deep understanding of the concepts in order to solve!)
Once the question is displayed, participants must place answer tiles in the correct order by dragging the answer choice onto a grid.
Want to see what a Jumble is all about? Play a sample game
here
.
Are you ready to create your own Jumble? Learn more
here
.
You can search for Jumbles created by others by searching your topic and narrowing your results to Jumble.
This blog post
4 Ways Kahoot!'s Jumble Game will Benefit your Class
details one teacher's experience with Jumble.
Have fun creating great questions to challenge your students' thinking!